Bluetooth noise cancelling earbuds are one of the hottest products trending into 2021, and for good reason. Thanks to amazing leaps forward in sound cancelling ability, battery life, signal strength, and sound quality, now is the time to cut the cord.
That said, the UK noise cancelling earbuds market is cluttered with cheap Apple knockoffs and dodgy internet sellers. Even well recognised brands are rushing to put out subpar product that is not worth your hard earned quid. This is where we come in…
If you are thinking of purchasing new sound cancelling earphones, our list (updated monthly) will help you make the best choice with a focus on sound and call quality, features, and overall value for your money.
Mifo O5 PLUS Gen 2: Editor's pick for best noise cancelling wireless earbuds – £89.99 at Mifo.co.uk

Where to buy the Mifo O5 PLUS Gen 2 noise cancelling earbuds in the UK
The best sound cancelling wireless earphones including commuting, the office, running, and all around gym use (yes, even swimming) come from a brand that is new to the UK. But don't let that scare you off, as these earbuds are easily some of the best we have ever tested. It is worth noting Mifo have also released a new O7 model which while providing many added features and enhancements, also comes at the higher price point of £149.99.
BEST VALUE
OTHER OPTIONS
Editor's Note: The Gen 2 is not available on Amazon or other channels at the time of publishing. The original O5 Plus is available for the similar pricing plus tax on Amazon.com here, but does not include USB-C connection, power bank, and upgraded sound quality.
So what makes Mifo true wireless earbuds the best all around noise cancelling earphones?
The best earbuds for active lifestyles, period. The Mifo O5 come with a bevy of features in addition to excellent noise cancelling that improve the tasks of the day, beginning with their form factor. Weighing in at just a few grams each, the O5 earbuds feel supremely comfortable, and include 7 silicon ear tip shapes and sizes for that perfect fit. Further, once in it's nearly impossible to get them to fall out. Readers may remember propensity to fall out was a major problem that prevented us from recommending Apple's AirPod Pro in our last wireless review.
Absurd battery life with power bank feature. The O5 Plus earbuds themselves will play continuously for 7+ hours, a feat we tested over several days. Not only that, but the included USB-C charging case offers an additional 100 hours of play time. No, that is not a typo. We were able to use the earbuds without charging the case for an entire week before it gave out. Not only that, but the case allows you to plug a smartphone in to charge your devices on the go. In our test, we were able to charge an iPhone 11 Pro Max from 0 to 100%. That's stunning, and makes us wonder why earbuds from other brands costing 3-4 times more have just a third of the battery life.
Excellent sound with noise cancelling. The Mifo O5 packs some of the best bass in any true wireless earbuds we have tested. That's particularly helpful if you prefer energetic tracks when pushing yourself to the limit during a workout. That said, the tight seal ensures sound does not leak, meaning others around you will not overhear your music.
EDITOR'S NOTE: Mifo have now released the O7 with balanced armature drivers designed for true audiophiles in mind. It carries with it substantial added cost, but offers more accurate high and low ranges for those willing to pay £149.99.
UK-based customer support. We have been continuously disappointed with true wireless earbuds in the past, even from tech giants like Samsung. Part of that disappointment comes with poor or absent customer service. We tested Mifo on several occasions with questions and every time received proper replies within an hour. That demonstrates commitment to the UK market and contributes greatly to our award of Editor's Pick.
---
Jabra Elite Active 75t: Reliable if somewhat stale noise cancelling earbuds – £159.99 at Amazon.co.uk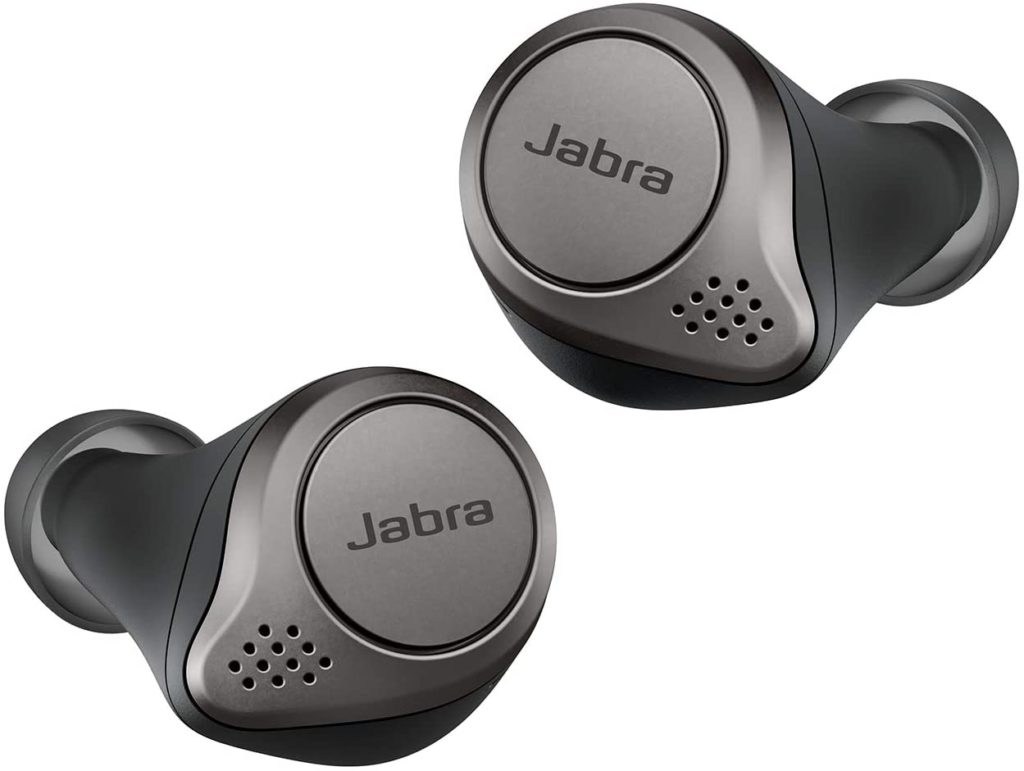 Where to buy the Jabra Elite 75t sound cancelling earbuds in the UK
If you aren't price sensitive, Jabra may be the brand for you. These true wireless earbuds come with fewer accessories and features than the Mifo O5 Plus Gen 2, but offer a wireless charging-enabled case and updated software with active noise cancelling.
BEST VALUE
Why Jabra makes the list of best noise cancelling headphones in the UK
A new update for an old model. The Elite 75t made their debut in 2019, and at the time included top quality chipsets and firmware. As the product aged, so have the features, which have led Jabra to release a version with updated software to build on the platform.
Active noise cancelling and wireless charging, but poor battery life. The new 75t adds most notably active noise cancelling (ANC) as well as wireless charging on the included case. This would be wonderful, if we did not have to charge them so often. When using ANC mode, you should expect to receive about 3-4 hours of use on a single charge. That simply isn't enough for a full day of use, and as a result Jabra loses marks.
Above average sound quality. When the 75t are charged and ready to go, they emit impressive sound through all ranges. While bass isn't as rich as the Mifo O5, the overall high and low tones of the Elite 75t are more than acceptable. We'll leave it to you to determine if they sound £160 good.
Limited sports-specific features. While Jabra does an excellent job with calls, we aren't typically on the phone while working out. So we were not surprised when Jabra released the Elite Sport, a newer model designed just for working out. Unfortunately, it does not live up to the 75t. See page bottom for more on the Elite Sport.
---
Bose QuietComfort Earbuds: Bluetooth noise cancelling headphones that live up to the Bose name – £229.00 at Amazon.co.uk
Where to buy the Bose QuietComfort noise cancelling earbuds in the UK
Bose have delved into the true wireless category by focusing on noise cancelling. And while the QuietComfort has excellent sound filtering abilities, it suffers from an aging Bluetooth chipset and mediocre battery life, costing Bose a higher position in our list.
BEST VALUE
Why Bose gets our approval for some of the most reliable noise cancelling earbuds, with drawbacks
Great sound with active noise cancelling. While Bose have engineered a product that is indeed worthy of the name when it comes to noise cancelling, it does come at a cost. When ANC is enabled, reduced battery life is part of the price to pay for silence, and the curious decision to use Bluetooth 4.1 instead of 5.0 hurt the product and age it to the first generation of true wireless product.
Calls and video chats are challenging. Bose have designed the QuietComfort for noise cancelling first and phone calls second. Unlike the Jabra 75t and the Mifo O5 Plus, Bose falls flat on both picking up your voice as you speak, and blocking outside sounds when on a call. This goes doubly for Zoom and video chat, where there may also be a slight (and quite annoying) audio delay.
Built for sound cancelling, but may not work for you. While the QuietComfort is made for blocking sound, we found it a bit bulky. If you have smaller ears, you may experience some discomfort or a feeling that the earbuds may fall out. That's not particularly comfortable when you are trying to focus on your day or worried that you may lose one of these rather expensive buds whilst traveling.
---
Cambridge Audio Melomania 1+: A focus on authentic sound, but at a cost – $119.95 at Amazon.co.uk
Where to buy the Cambridge Audio Melomania 1+ in the UK
The Cambridge Audio Melomania 1+ is the successor to the Melomania 1. The latest edition from the UK-based audio company improves on the original, but falls into many of the same traps. Audiophiles will appreciate dramatic improvements in sound clarity, but for everyday users this may not outweigh oversights in basic usability.
BEST VALUE
Shortcode
Excellent improvement over the Melomania 1. We originally panned the Melomania 1 for poor battery life, weak signal strength and a host of pairing problems. Thankfully, these major issues have been resolved in the Melomania 1+. The product features a superior Bluetooth chipset and improved battery life, all whilst boosting sound quality in the same lightweight profile.
Fiddly controls and an overly complex equalizing app. Cambridge Audio have designed the Melomania 1+ for audiophiles. This becomes immediately apparent when you open the included app on your smartphone or tablet. Complex controls to fine tune sound output do little to improve upon built in equalizer functionality in Android and iOS, and add a layer of needless frustration when trying to simply listen to content. The on earbud physical controls fare no better, requiring complex inputs with a rough, pushing motion that causes ear canal discomfort.
Overstated battery life. The stated 9 hours of battery life is unrealistic, and should be revised. In our tests the Melomania 1+ achieved between 5 and 6 hours of continuous play time on medium to high volume, which is the level at which most users will prefer to listen. We suspect the Melomania 1+ was tested at a very low volume to state maximum battery life, a common tactic in the earbuds arms race.
Cambridge have made significant and welcome improvement to the original Melomania 1 with the 1+. Despite these improvements, prospective customers may want to wait until a future version that solves more of the daily usability issues and correctly states specs.
---
Sony WF-1000XM3: Great for sitting at home, tough to use on the go – $140.00 at Amazon.co.uk

Where to buy the Sony WF1000-XM3 in the UK
Sony have spent years of research and development on the WF1000-XM3, but over engineered an expensive and somewhat clumsy product for movement. And while the active noise canceling and sound quality are superb, those little annoyances add up with an otherwise excellent product.
BEST VALUE
The positives include a great sound profile that is well balanced with a light emphasis on lower tones, and an overall simple user interface that anybody can figure out. Unfortunately, that's where the positives end.
Sony stumbles when it comes to features. We gave the WF1000-XM3 a higher rating in 2020, but it's 2021 now and there are new challenger products that outperform the WF1000-XM3 on nearly every front. That includes battery life (more below), charging capabilities, and overall miniaturization of previously large components.
You'll get 3 to 4 hours of battery life from the earbuds themselves if you listen at high volume, and the included charging case provides an added 4 charges. That's fine and good, but not up to par with other earbuds in this price range. In the same vein, the WF1000-XM3 are not water proof and don't do well with repeated exposure to sweat.
Lack of sports features mode is also a big miss for Sony. The WF1000-XM3 is simply uncomfortable to wear for longer than 10 minutes of movement. The earbuds themselves are too large for small ears, even when using smaller ear tips. They are far too easy to catch with natural arm motion, and tend to fall out when you least expect it.
We also wish Sony would release an updated model with very important features for sports like complete waterproofing, shock proofing, and a more durable charging case standard.
While Sony brings a decent result to the table with the WF1000-XM3, they are hurt by an uncomfortable product that should be redesigned or priced far lower than it is today.
---
Runners-up: Noise Cancelling Headphones That Miss the Mark
There are many, many wireless earbuds in the UK market. And while there are plenty of winning products, some simply don't make the cut. Below is a quick peek at wireless earbuds that failed to make our top list.
---

AirPods Pro (often referenced as AirPods 2) build on the iconic white design with a slightly new shape and capabilities along with a new in-ear tip that in theory will keep them secure when moving about. Unfortunately, these added features only manage to bring Apple in line with competitors, not above them. And whilst other products operate perfectly with Android and Apple products, Apple has clearly set preference for iOS devices, meaning non-Apple users are left without a full feature set. For the price, we expect Apple to do better.
---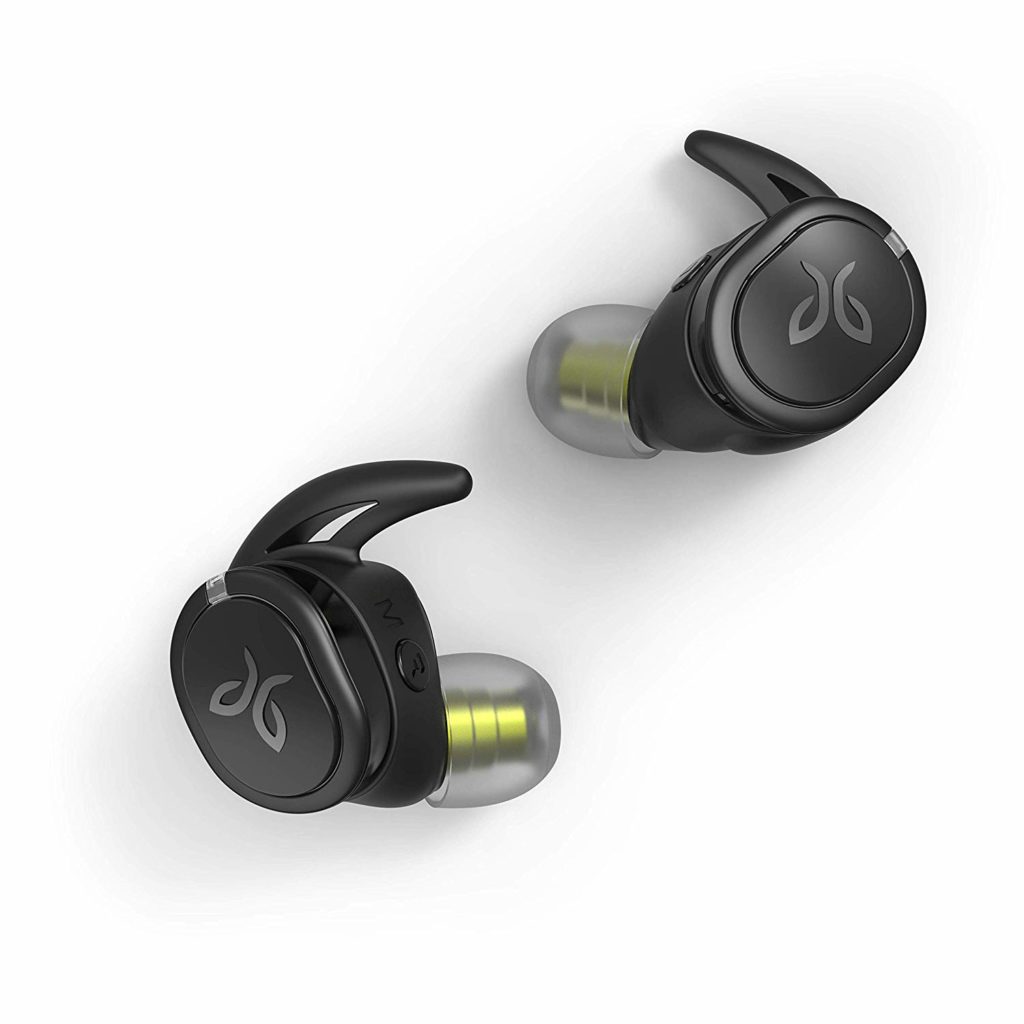 The Jaybird Vista 2 are the next iteration of the mediocre Jaybird Vista earbuds, and are designed for runners. It's a shame that these purpose-built true wireless earbuds don't live up to the moniker. Jaybird have the right idea, but fall short in sound quality and Bluetooth signal strength, making them competitive with other earbuds in the price category, but still too expensive to warrant top marks.
---
The Galaxy smartphone is one of the most popular on the planet, and the pressure to create award-winning accessories is high. But from active movers' perspectives, the Galaxy Buds Pro don't quite justify their price tag. Samsung tackled the challenge of an all around true wireless earbud, but failed to address runners and gym goers head on. We look forward to Samsung producing a model made specifically for sports.